BROADCASTING LIVE WITH LYNNE AND CRAIG

Major influences

What's the difference between an influencer and a famous person, star or celebrity?

Vocabulary

To influence someone often used in passive to be influenced by somebody
Sb has a (major) influence on sb.
To look up to sb
To emulate / copy / mimic behaviour
A role model
Cancel culture

Who are we influenced by? - celebrities, politicians, writers, musicians, actors, parents, friends, partners, family, teachers, social media stars - the "influencers"

How do they influence us?
Dress sense / fashion / music / language / tastes / behaviour / opinions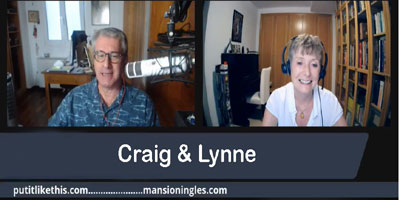 Who were your major influences when you were a teenager? For what things?

Who are your major influences now? For what things?
Do you think it's important to have role models? If so, why?

• Do you think some people are more easily influenced than others ? Why?

• Why are social media influencers so popular now ? Is this a good or bad thing?

• Is there a difference between the social media influencers of today and influencers of the past?

• Do influencers have the right to a private life?

• Is cancel culture an important tool of social justice or mob rule?

• Which historical figures are good role models?

• What characteristics make a negative role model?
TAMBIÉN TE PUEDE INTERESAR: