BROADCASTING LIVE WITH LYNNE AND CRAIG

Understanding Technology in English

Vocabulary

network (verb+noun)
to boot up / re-boot
power up/power down
turn up / turn down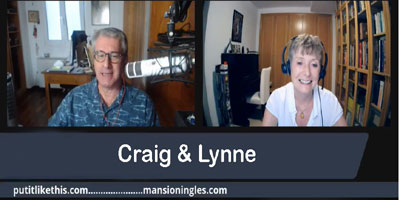 go back / forward
scroll up /down
log in/out (verb+noun)
download/upload (verb+noun)
upgrade (verb+noun)
to browse / a browser (surf the net)
back up (verb+noun)
option
icon
to click / to tap / to swipe
double click
right click
zoom in/zoom out
undo / redo
to zoom/to skype/to google/to text/to facetime
to copy/cut/paste
resize a window
minimise/maximise a window
keyboard shortcuts / hotkeys
os (operating system)
pen drive, flash drive (usb)
database
Wifi
folder - carpeta
file (verb+noun) - archivo
archive (verb+noun) - archivo (history of documents)
drop-down menu
bold /italics/underscore
font size
margin
save / save as
crash
bug/virus
screen frozen /not responding/hanging
ctrl + alt + del
install/uninstall/reinstall
inbox
spam folder
bin

Discussion questions

What is the function that you actually appreciate the most?

What's your best tech recommendation for learning English?

What's your favourite phone app? Which do you use the most?