BROADCASTING LIVE WITH MÓNICA AND CRAIG

DISFLUENCIES.

In this video from Facebook Live, Monica Stocker from El Blog Para Aprender Ingles and Craig from La Mansión del Inglés we speak about disfluencies and how you can improve your speaking.
A disfluency is any interruption in the normal flow of speech.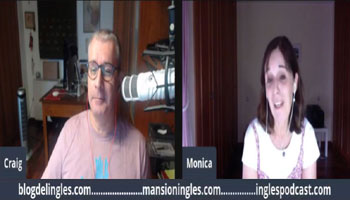 1. Long vowel sounds

2. False Starts - Restarted sentences

3. Repeated syllables

4. Repeated words

5. Filler words (the ums and the uhs)
(filler words are used to announce a delay before speaking and point forward to future speech'.)

6. Silent …………… pauses

1) Okay
2) You know
3) I guess / suppose
4) I mean
5) Like
6) Really
7) Um/Uh/ er
8) Well
9) So
10) Actually / Seriously